"Does it really matter that much if I fly?" – it's the question that all of us who both love to travel and care about the climate ask ourselves. The short answer is yes, because it is such a large part of the emissions you as an individual can control. But let's investigate a little more!
According to the European Environment Agency, aviation globally accounts for 3 percent of total carbon dioxide emissions. It may not sound like much, but to this we must also add the radiative forcing index* which increases the impact on the climate by another 70-90%.
Moreover, the impact from flights is not evenly distributed over the earth's population – 80% of the earth's population has never flown (estimate)! So we who fly contribute a disproportionate amount. International flight traffic from Sweden has actually increased by more than 90% since 2005! We who fly thus belong to a relatively small group that contributes very much to this part of the global emissions.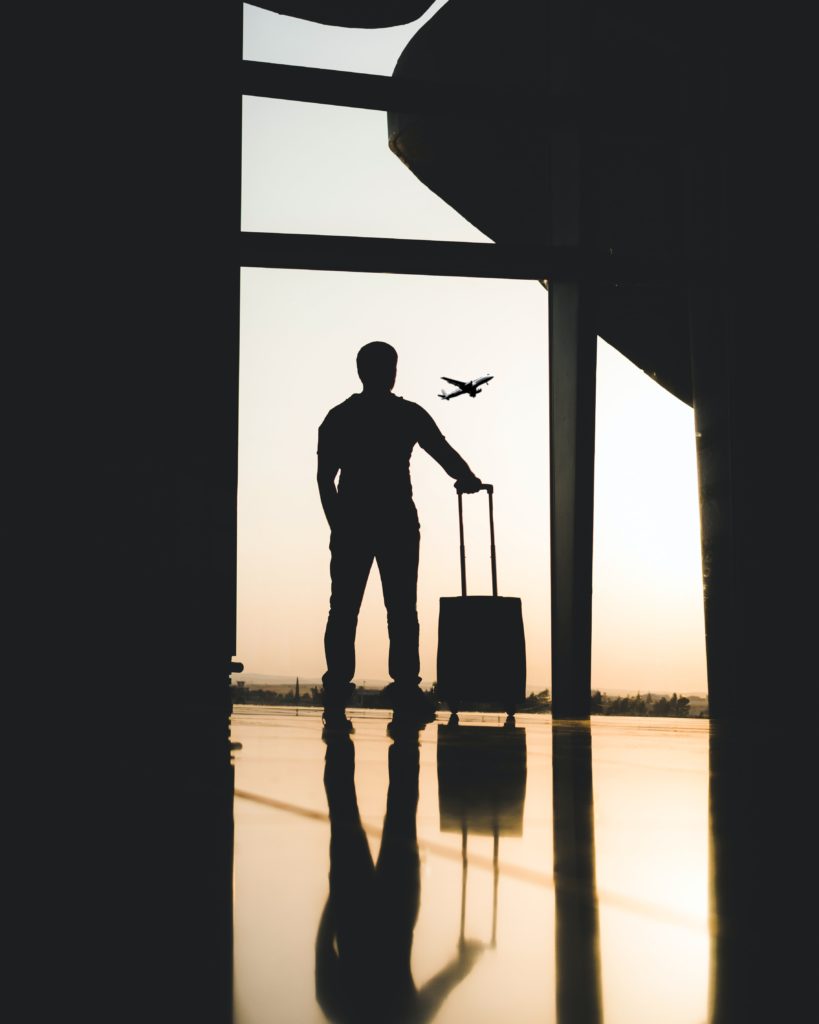 How much does a flight actually emit?
Considering the radiative forcing index and the most complete calculations of fuel production and consumption, one passenger flight hour causes approx 200 kg CO2e. This is a rough estimate as many factors are unknown; airplane model, wind speed, occupancy rate etc., but is a good rule of thumb to get the right perspective.
So this is how much long flights can add to your carbon footprint:
London – Rome – 290 kg CO2e
London – New York – 857 kg CO2e
London – Cape Town – 2311 kg CO2e
London – Sydney – 4905 kg CO2e
In comparison, traveling from London to Rome by train emits only 52,2 kg of CO2e – but it sure takes a lot more time too.
What can we do to reduce our emissions from flights?
The first question to ask is, can the flight be avoided? Many business meetings could be held remotely, and save a lot of stress for workers as well. But business travelers make up only 12% of passengers, so the leisure trips are far more.
Cut your flights with 50% – there are two ways of doing this, either to fly half as often and maybe go every other year, or cut the distances in half. Instead of flying London to New York, perhaps Istanbul or Marrakesh could be interesting alternatives for half the CO2 budget. Or, you know, the train to Paris.
Is there an alternative to flying? Train, or coach, is often the only imaginable option. This means we have to change our expectations, and make the journey part of the experience. Perhaps you can get an overnight train? Or get some work done? Or some alone time, finally catching up on that book you've been meaning to read. If you are going to meet someone, consider if they can meet you halfway. London to Rome is far, but perhaps a weekend in Lyon or Geneva could be a good compromise!
Seeing the bigger picture
It is evident that we need more change. Some push for it on an individual basis, like Mattias Goldmann who takes the train from northern Sweden to Barcelona, to companies improving night train connections within Europe to China building the next generation of high speed trains. Is there something you can do? Can you be a pioneer train rider, write letters to politicians, or engineer the next generation of trains? If we are to continue traveling, this all needs to be resolved!
*Radiative Forcing Index
This means that the climate impact of aviation is more than just carbon dioxide emissions, because emissions of water vapor and nitrogen oxides at high altitudes (from around 8000 m) and the condensation streaks from the plane also affect the climate. How this is calculated is very complex, as it depends on many different factors and the effect varies. A rough estimate lands on 70-90% higher climate impact than just carbon dioxide emissions – almost twice as much!
Curious to know more about your carbon footprint? Read the other posts in this series:

Me and my carbon footprint
What is a "carbon footprint"?
The carbon footprint of a home
The carbon footprint of a diet
The carbon footprint of our traveling
The carbon footprint of long distance traveling
The carbon footprint of shopping
The carbon footprint of public consumption

Or go to www.goclimate.com to calculate your carbon footprint now!