British Dictionary definitions for planned obsolescence:
"The policy of deliberately limiting the life of a product in order to encourage the purchaser to replace it: Also called: built-in obsolescence."

THERE ARE DIFFERENT TYPES OF PLANNED OBSOLESCENCE

Contrived durability
This kind of planned obsolescence is of using physical material that will break or deteriorate faster than other options.

An example of this in electronics is for producers to purposely choose to use cheap plastic or soft metals that have a shorter lifespan than other alternatives and therefore making the product less durable.

Prevention of repair
This a well known planned obsolescence used by for example Apple, where it's hard to repair or change battery, where you need special tools to even unscrew the screws used in the devices making it even harder for customers to repair themselves.

When the products are made difficult to impossible to repair yourself, it is often cheaper to buy a new product than to pay a specialist to repair it.

Batteries is one of the most common pieces of electronics that are prevented to be repaired. While the design of phones for example can be thinner when the battery is placed in a way to be irreplaceable, making the phone itself stuck with an aging battery and therefor losing it's quality while the rest of the phone is still fully functioning.

The lowered battery performance is often one of the main reasons people feel the need to renew to a new phone, since getting a new battery isn't a choice, and in many cases if it is replaces the warranty of the product can be lost.
PS. Are you looking to lower your carbon footprint and contribute to a more sustainable world? We would love to help! Take responsibility for the carbon footprint of your lifestyle now!
Perceived obsolescence
This is an obsolescence where consumers are made to think their product is no longer desirable or that it is old and out of fashion.

This is very common in fast fashion but also in the technology business, especially when in comes to mobile phones. Releasing new models once or more a year, with slightly better software or slightly different design quickly makes your new phone several seasons old.
Systemic obsolescence
This technique is to systematically make a product obsolete by altering systems or functions that won't work with the older products.
Such as no longer being able to maintain or where the manufacturer stop supporting the systems.

Some examples:
New software updates that don't work on older models or where old software programs don't work on newer models as deliberate choice by the manufacturers.
Another example is where they remove their service to repair products of a certain age, and this is typically a problem with products that are designed not to be repaired by the consumer. Like with a built in battery for example.
However, luckily there are third parties who offer their service to repair most type of technology.
Programmed obsolescence
This is a very lucrative kind of obsolescence, where the products are programmed to stop functioning after a certain amount of uses. Such as x hours of use or x amount of printed papers on a printer.

Obsolescence by depletion
This example is where the products rely on secondary consumables.
One of the most common examples of this is the toners for printers that seem to come in an infinite amount of shapes. The manufacturers stop producing ink/toners for printer models after a certain amount of time, making it harder to find toners for your specific printer with time. Ending up creating a need to get an entirely new printer.
WHAT CAN WE DO TO COMBAT PLANNED OBSOLESCENCE?
France has recently taken strong measures against planned obsolescence, and businessmen will be liable to prison sentences and companies will be liable to fines of up to €300,000 if these kinds of practices are found to be performed.
Demand longer warranties for the products and spare parts guaranteed.
Recycle our electronic waste properly and demand manufacturers eliminate dangerous substances contained in these products.
Support those brands who are creating products that are made to last.
Don't buy new. Go for second hand and vote with your dollars that you do not want to take part in this environmentally destructive business plan.
---
FOR MORE POSTS ABOUT THE ENVIRONMENTAL IMPACT OF ELECTRONICS:
---
MORE ABOUT THE ENVIRONMENTAL IMPACT OF ELECTRONICS COMING SOON:
MINING FOR MINERALS
INTERNET IS BAD FOR THE ENVIRONMENT
MODERN SLAVERY IN THE ELECTRONICS INDURSTY
PLANNED OBSOLESCENCE
PS. And remember, if you are looking to lower your carbon footprint and contribute to a more sustainable world, join us by taking responsibility for the carbon footprint of your lifestyle now!
---
Sources:
https://www.economist.com/news/2009/03/23/planned-obsolescence
http://www.bbc.com/future/story/20160612-heres-the-truth-about-the-planned-obsolescence-of-tech
https://study.com/academy/lesson/what-is-planned-obsolescence-definition-examples.html
https://www.theguardian.com/sustainable-business/2015/mar/23/were-are-all-losers-to-gadget-industry-built-on-planned-obsolescence
https://www.activesustainability.com/environment/planned-obsolescence-the-serious-problem-of-electronic-waste/
https://lexiconsystems.wordpress.com/tag/systemic-obsolescence/ https://en.wikipedia.org/wiki/Planned_obsolescence
---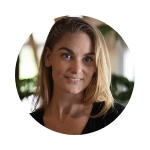 This post was written by our blogger Evelina Utterdahl. You can read more about her here