In the Fashion Material Guide I go through the difference between Natural Fibers and Synthetic Fibers as well as a short description of the materials with their properties along with pros, cons and challenges.
This is a more in depth guide on synthetic fibers. Why it's so popular, what the issues are and how to tackle these issues.
So first, let's take a quick recap of what synthetic fiber is.
Synthetic fibers are completely artifial, made by humankind which allows the properties of the fabrics much easier to design. It is made from petroleum – fossil fuels. It's a kind of plastic.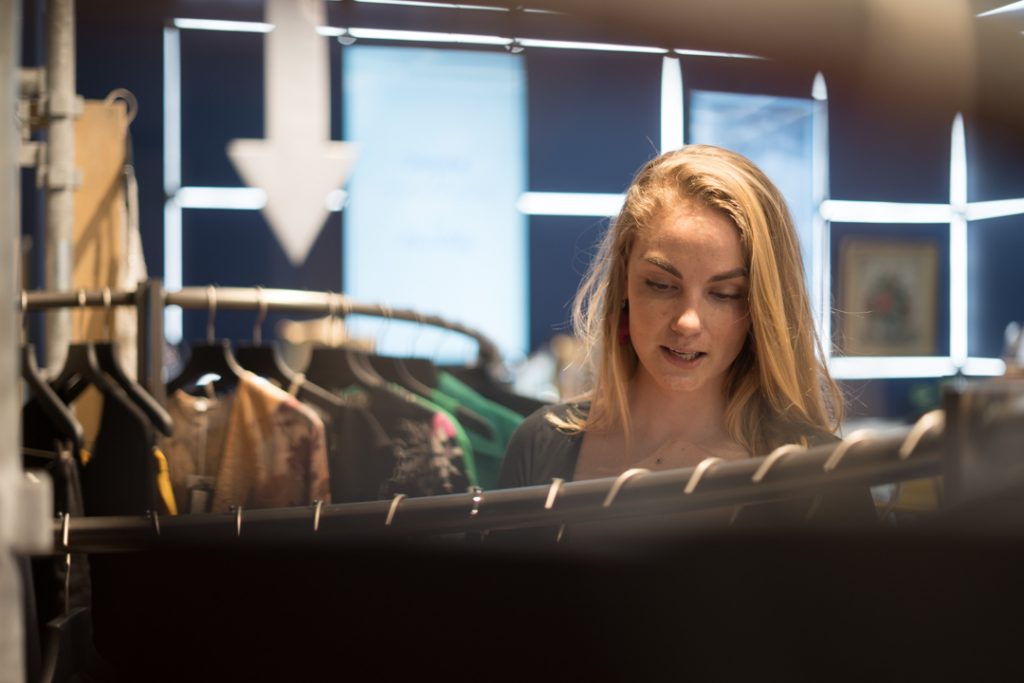 WHY IS SYNTHETIC FIBERS SO POPULAR?
Artificial fibers are more durable and because it is completely fabricated by humans, it's easier to design different properties like water resistance, stain resistance, dyeing in specific colours is easy and you can also make it elastic or wrinkle free.
One of the reasons it is so durable and last longer than natural fibers is because it's plastic – which most of us now know isn't biodegradable and takes centuries to break down.
It has become very popular amongst retailers and customers alike, for the fact that the petroleum and the process of making the fibers and textiles is very cheap compared to natural fibers.
WHY IS SYNTHETIC FIBERS BAD?
First of all, it's made from fossil fuels. And since we're in the midst of a climate emergency, we need to keep it in the ground.
But let's look at some other negatives about synthetic fibers.
It's very heat sensitive and can be damaged, melt or burn
It's not good for the skin, many people getting allergic reactions to it
A lot of toxic and carcinogenic chemicals are used during the production and can cause health problems for those working with it and there's also a risk of it being leaked into nature and water streams
It can get very uncomfortable and can make you both sweaty and freeze as the material doesn't breathe or catch air pockets like cotton
Since it doesn't breathe, you sweat more easily and the smell stays in the fabric and can't be aired out like natural fibers, which leads to you having to wash it more often (although lately new syntethic fibers have been designed specifically for this, which is why synthetic fibers now can be perfect for athletic wear)
They are one of the main sources to micro plastic pollution in our oceans and water systems. Which leads us to the next part of this post. How to minimise the release of micro fibers
HOW TO WASH SYNTHETIC CLOTHES WITHOUT RELEASING MICRO PLASTIC FIBERS
While this might not be 100% effective, it sure does make a big difference. Especially if a lot of people start applying these tips to their laundry routine.
Use liquid laundry soap as the powdered version "rubs" against the fabrics which releases more micro fibers.
Put a new filter on your washing machine, that is made to catch micro fibers and throw the lint in the trash and do not wash it down the drain.
Put your synthetic fibered clothes in a bag that catches some of the micro fibers. Guppy Friend is one brand that had those.
Cora Ball is a rubber ball that catched some of the plastic fibers so you can put that in the wash with your clothes.
Fabric conditioner increases the release of microplastic fibers. It's not even necessary and breaks down the elasticity of the fabrics as well as often containing toxic chemicals. Skip the conditioner or use some vinegar instead. You will get used to not having your textiles smelling strongly from chemical fragrance. Your skin will also thank you.
Wash less often. If you get a stain, treat the stain only and don't wash the whole garment.
Wait until you have a full load to laundry before you wash, as it minimise the friction and thus release less fibers.
Wash in colder water. While it's also good to not use the warmer settings to save energy, it's also better for synthetic clothes as the heat can damage the fabric which then release more fibers.
Share this information with everyone you know. The more people aware of the issue and who implements these tips, the less microplastics in our water systems.
Reduce the rotation speed. The faster the spin cycle, the more friction and the more fibers released.
NAMES OF SYNTHETIC FIBERS
Acrylic
Aramid

Twaron
Kevlar
Technora
Nomex

Microfiber
Modacrylic
Nylon
Olefin
Polyester
Polyethylene
Spandex
Vectran
Vinylon
Vinyon
Zylon
RECYCLED PLASTIC CLOTHING
There are more and more brands making clothing out of recycled plastic, such as PET bottels or ghost fishing nets.
But even this has positives and negatives.
Recycled polyester still realeases micro plastics which is very harmful not just for the marine life but for humans, too. If you watched the little video above in this post, you'll know why.
There are even incidents of brands marketing with having their products being made from PET bottles, forgetting to mention that those were new and unused bottles. A clear case of Green Washing.
But I do have to say some companies are using this as an opportunity to clean the oceans from it's plastic waste and making products with it, funding the cleanup and making more people move away from buying newly produced synthetic fiber clothing.
One of the companies rescuing plastic waste, making it into clothing or products is Econyl.
Did you know that about 50% of all plastic in the ocean comes from the fishing industry? So the best way to stop the plastic waste in our oceans is to not eat fish.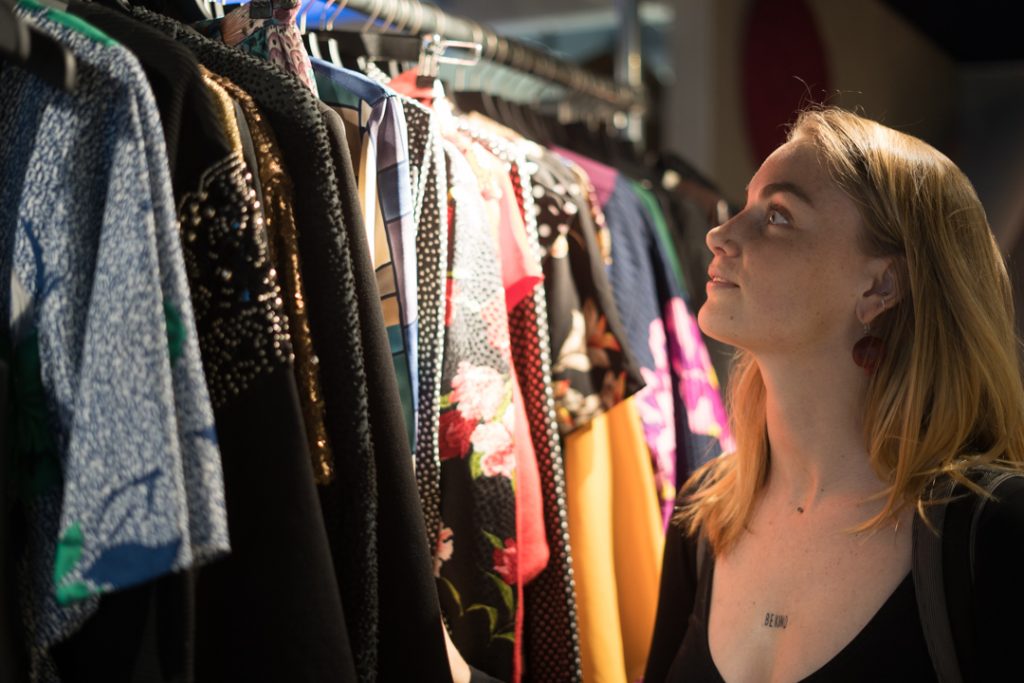 ---
For more posts about Fast Fashion check these out:
CLOTHING: Which materials are the best and worst? – A sustainable fashion material guide
NOT BUYING NEW CLOTHES? Here's what you can do instead
HOW TO MAKE YOUR CLOTHES LAST LONGER
HOW TO SHOP SUSTAINABLY – When you are living a very busy life
---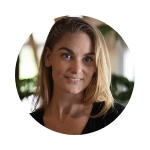 This post was written by our blogger Evelina Utterdahl. You can read more about her here
Sources:
Slow Fashion Polyester – allt du vill veta och lite till