2020 is just around the corner, and it has to be the year we all step up our efforts to stop climate change!
This needs to be a year of massive action, on all levels. Of course, we are all hoping for radical climate policy on national level, but we also have to be part of the transition on an individual level. That way, we signal to both politicians and big business that we are serious about wanting change! And we need to move towards minimal CO2 lifestyles, as fast as possible.
I have always travelled a lot, and it is a major part of my identity. The world is such a glorious place and I am so curious to experience it! I am convinced that it has helped me become both more informed about the complexities of today, but also more compassionate towards others. This, however, has had a massive CO2 footprint. Only in 2019, my flight emissions were 3,19 tonnes of CO2e.
Feeling regret about our past emissions is hardly helpful. We need to start somewhere, and it is never too late to do better. But if we want to stop climate change, we need to start now!
Therefore, my new years climate resolution is to stay on the ground to keep fossil fuels in the ground! I am keen to explore my more immediate surroundings by train, foot and other climate friendly means of transportation. After all, travelling in Sweden and Europe has a lot to offer! On top of that, knowing how many tonnes of CO2 I can keep from getting into the atmosphere is definitely a good motivation.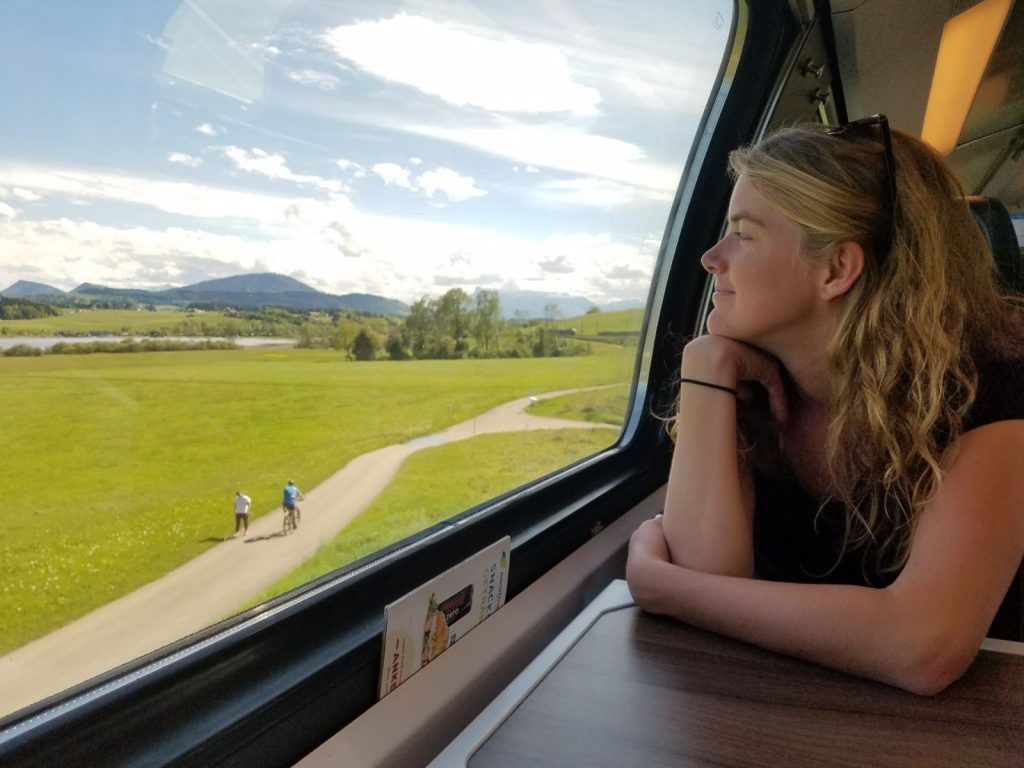 Kalle is already standing steadily with both feet on the ground! So his commitment to the climate and the environment for 2020 is to not buy any new electronics or clothes! The GoClimate blog has posts about electronics and sustainable fashion if you want some inspiration to join Kalle on his journey. A pair of jeans is estimated to emit 6 kg CO2eq, whereas a 15-inch MacBook Pro is 560 kg CO2eq – and that is not considering the potential pollution and ethical concerns regarding mining for minerals.
Cissi has worked a lot on her own emission sources, and for 2020 she wants to, at least, participate at twice as many climate strikes compared to 2019 and have a larger impact on her surroundings by influencing her tenant owners' association. By talking to her neighbours, she is aiming to take the lead to make the apartment block more sustainable. That way, they can make collective decisions (perhaps some solar panels?) but also she can reach individuals in her immediate surrounding and lead by example.
Evelina wants to focus on food and soil health for 2020. She wants to lower her food waste, eat more locally produced and learn more about regenerative farming.
Our collaborator Marlena has decided to "be a more annoying customer" – to ask at the restaurant if they have sustainable (MSC certified) fish, if the taxi company has electric cars, etc. By doing so, she will voice the demand for sustainable offers from customers to service providers. Doing so, in a positive and encouraging way! Take the lead!
Are you also staying on the ground in 2020? What is your pledge for a cooler future? Let us know and join us in being part of the solution!