We have now offset another 10,000 ton CO2eq in a CDM and Gold Standard certified project!
Located in northern India, this large-scale, 50 MW-capacity solar thermal power project generates almost 119,000 MWh for India's Combined Regional Grid, displacing electricity sourced from the burning of fossil fuels to reduce emissions and contribute to regional sustainable development.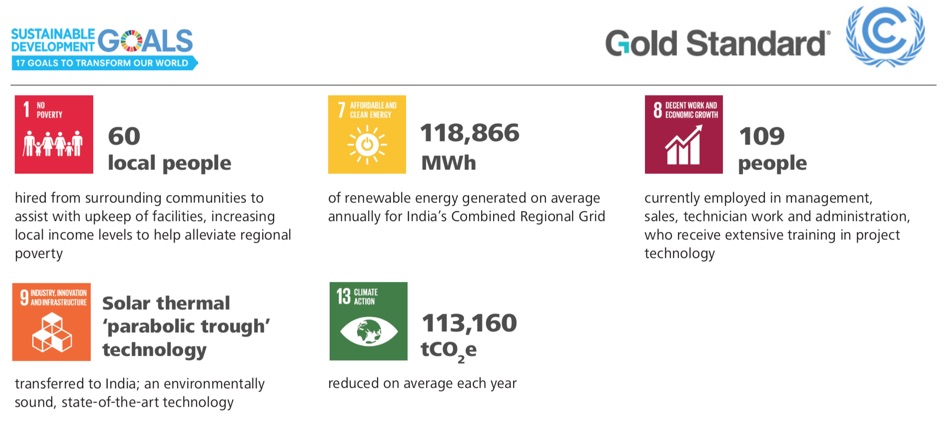 India is the world's second largest country by population, beaten only by China – and it is rapidly catching up. As its developing economy strengthens further and rapid population growth continues, India's energy needs are rising. While the share of renewables in India's energy mix is growing, coal still accounts for over half of its electricity production.
Located in Jaisalmer District in North India's Rajasthan State, this large-scale solar thermal power project helps satiate India's growing energy demands. The 50 MW-capacity solar thermal plant uses parabolic trough technology to generate almost 119,000 MWh of clean energy for the Combined Regional Grid annually, further diversifying India's electricity mix away from fossil fuels.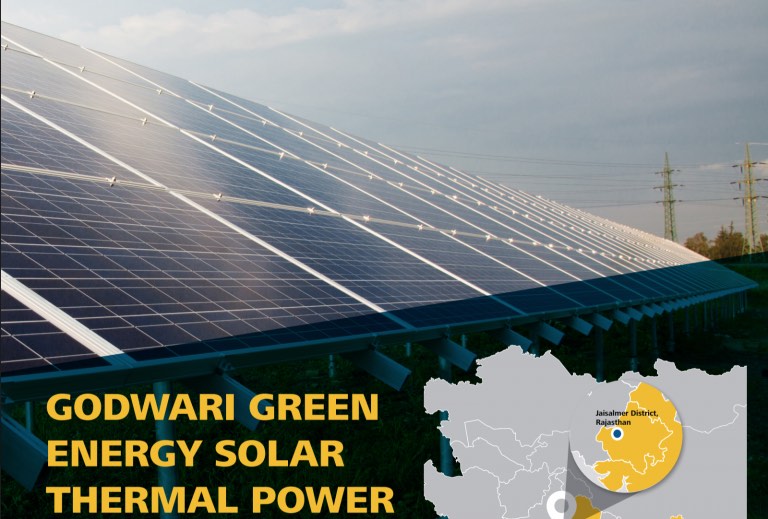 On top of supplanting fossil fuels with clean electricity to reduce emissions, the project proponent commits 2% of Carbon Emission Reduction (CER) sales to community welfare and sustainable development projects. The social benefits of this include local employment opportunities that alleviate regional poverty, as well as better roads and improved basic infrastructure. The project also contributes to the transfer of environmentally sound, state-of-the-art thermal solar power generation technology in India, and encourages further
More information about this project in the Gold Standard registry (including verification and monitoring reports): https://registry.goldstandard.org/projects/details/584
More information on the UN-site here: https://cdm.unfccc.int/Projects/DB/KBS_Cert1348206450.84/view
Invoice: Faktura Godwari Solar Energy GoClimate.org
Certificate: Intyg klimatkompensation GNC okt 2018
See more pictures of the project here: https://www.gettyimages.co.uk/search/2/image?events=170700953&family=editorial&sort=best#