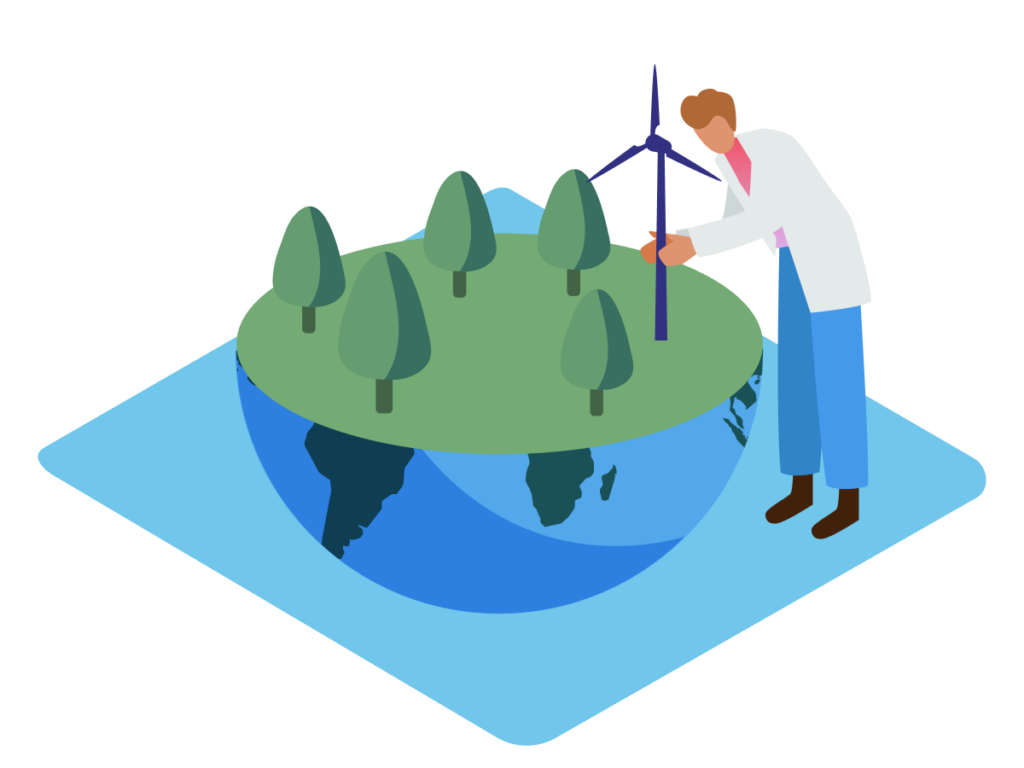 For us at GoClimate, it is incredibly important that we maximize the climate benefit of the funds for climate projects contributed by our members and corporate customers.
We have therefore started writing a series of articles diving into how to do as much climate impact as possible with money.
First, a short disclaimer: We are aware that climate financing is part of a larger whole, which includes behavioral changes and systemic changes. Our work spans three main areas: driving systemic change, enabling behavioral change reducing emissions and support for financing climate projects. This article series will focus on financing climate projects.
In this series of articles, we will look at different types of initiatives to support if you want to make a climate impact with your money:
Projects that influence society: There are many initiatives working for greater change in society. We try to support projects where our contributions are 'additional', meaning they contribute to climate benefits that would not otherwise occur. This area is complex and requires careful evaluation of the climate projects' effectiveness. Despite the challenges especially in quantifying future impact that additional financing could bring, we strongly believe in supporting these types of organizations and initiatives to achieve changes at the societal level.
Projects that reduce emissions: This is the main type of project we support and what members or corporate customers contribute to when they buy tons of CO2e or carbon credits as they are also called. It includes support for projects that contribute to reduced carbon dioxide emissions, such as through energy-efficient stoves or projects in renewable energy. We see these projects as critical because they contribute to reducing emissions – which is the most important thing for us as a society to do right now. However, we are aware that these projects are not perfect and that their climate benefit can sometimes be difficult to quantify, especially in terms of calculating different future scenarios when the projects are started.
Projects that remove greenhouse gases from the atmosphere: These projects include both nature-based and technical solutions. Nature-based solutions such as tree planting and conservation of forests are important, but also complex in terms of issues about their permanence, land use, and what would have happened without climate financing. Regarding technical solutions such as carbon capture, these are promising but still in an very early stage and small scale and often very expensive – which means that you don't achieve much impact per dollar spent. We actively follow developments in this area, however, and are open to including them in the future.
At GoClimate, we use strict criteria for selecting climate projects, which include certification, additionality, verifiability, traceability, permanence, and contribution to sustainable development. Our main focus has so far been on projects certified by Gold Standard, which we consider to have the highest requirements for climate projects right now.
We are always ready to adapt and reconsider our strategies to ensure that our efforts provide the greatest possible climate benefit.
We will go through the different types of projects and the ins and outs of them in the next articles in this series. Stay tuned!