The GoClimate community has contributed to a ceramic water purifier project in Cambodia. The project helps improve public health, avoid CO2 emissions and reduce deforestation. Previously, no ceramic water purifier programs have been commercially viable in Cambodia. With the assistance of carbon finance, this project is economically sustainable.
In total, the project has the potential to provide clean drinking water to an estimated 312,000 households over 7 years. GoClimate's offsetting 6,700 tonnes CO2 is a part of this. Thank you to all our members who have contributed!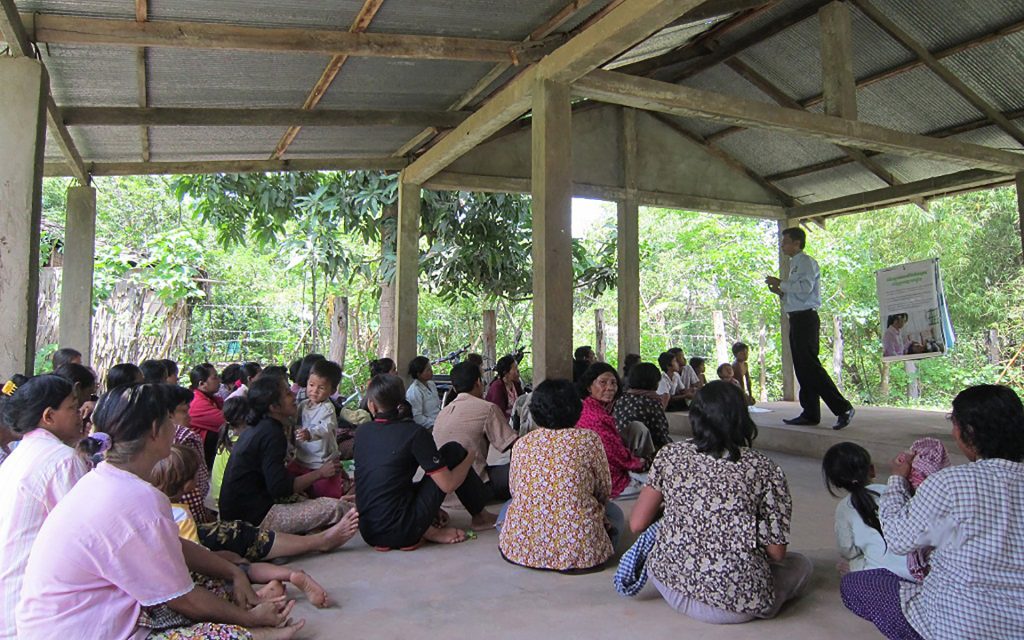 The Importance of Clean Water and the Problems with Getting Access to It
In Cambodia, the majority of the population boils water (to make it safe for drinking) on wood fire stoves. Many people do not use any sort of purifying process at all. Drinking unpurified water can lead to illnesses, where young children are particularly vulnerable. In fact, according to the World Economic Forum, lack of access to safe drinking water is one of the biggest threats to humanity today. 
In the cases where the water is boiled, the smoke from the fire can have very harmful effects on respiratory health. Women and children are particularly exposed, spending a lot of time doing household work.  
Boiling is an energy intensive and time-consuming purification method, often involving burning wood. Burning wood leads to emissions of CO2, as well as to deforestation. To lessen deforestation is crucial as forests help keep our climate stable and regulate our water supply, in addition to providing home to many animal species. Along with the climate crisis, the loss of biodiversity is one of the most severe threats to the planet today.
The Solution
The project sells ceramic water purifiers to families across Cambodia. Once the water has passed through the ceramic filter the clean water is stored in a plastic container, giving safe drinking water at just a turn of the tap. No wood is needed, easing the pressure on Cambodia's vulnerable forests. In addition, the CO2 emissions that would have come from boiling are omitted.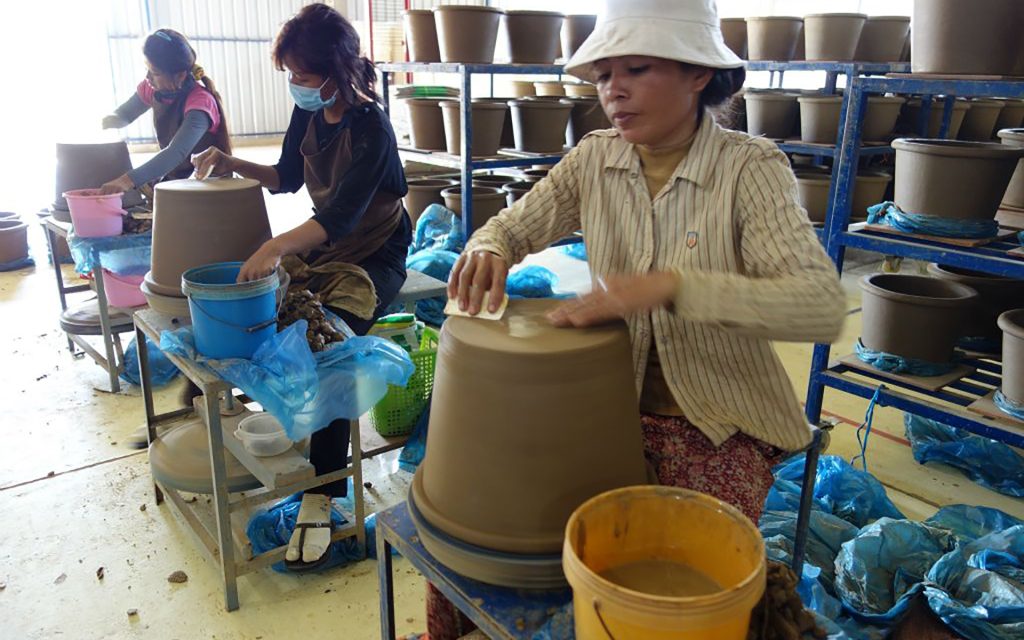 Other Benefits
Cleaning water through ceramic water purifiers is good for the forests and the climate.
Furthermore, as indoor smoke is reduced, respiratory health improves, while clean drinking water is an essential component to combatting diarrheal illness. The overall public health is improved, and this helps stimulate economic activity. Rural households save the cost for buying wood, as well as save the labour spent on preparing the water. Their resources are freed up for other activities.
The filters are produced at a purpose-built factory in Cambodia providing employment opportunities to locals. The filters have a number of low-interest financing options and many are sold to non-governmental organisations (NGOs) who offer them at a subsidised price.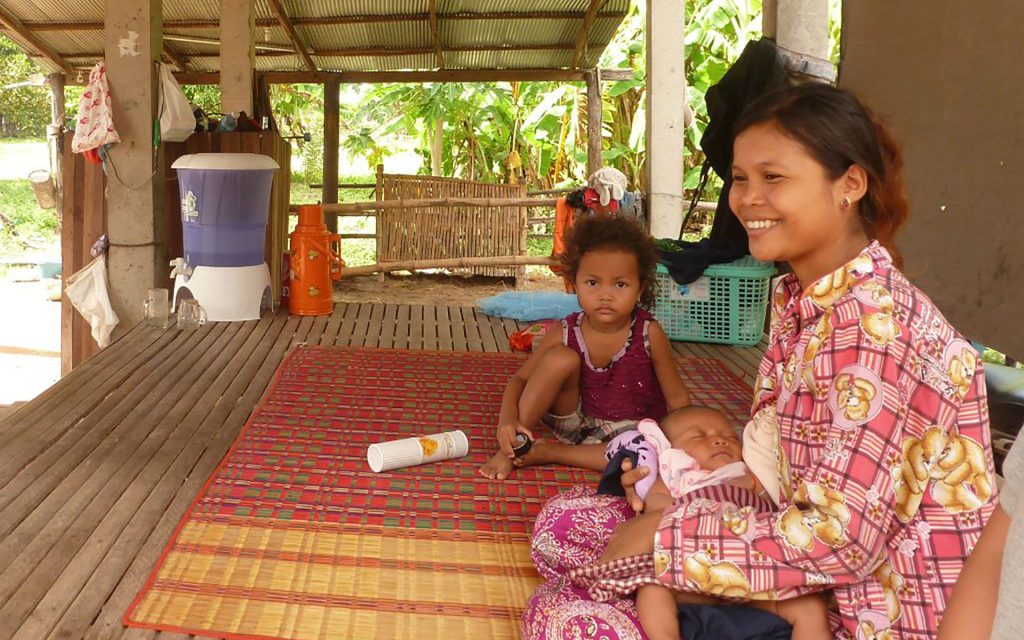 The project contributes to the following SDGs: