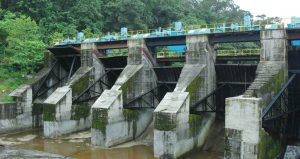 We have now made another investment with the help of our users, this time in the Ullunkal Hydro Power Project (100 tonnes CO2 – CDM-standard), Inner Mongolia Yihewusu Wind Power (100 tonnes CO2 – CDM-standard) and Salto Pilao Hydropower Plan (100 tonnes CO2 – VCS-standard) with the help from our our friends behind the Carbon Story plattform.
Carbon Story was a plattform for buying carbon offsets for individuals and companies, not unlike our own service. Unfortunately Carbon Story closed down this July due to not having reached a turnover that covered their costs. Before it closed, we were offered to invest in 300 tonnes of CO2 offsets, which we happily accepted.
With this we have also had the opportunity to reach out to all the users of Carbon Story and telling them about GoClimate. This took us to 50 active users from 6 different countries, so thank you Carbon Story and welcome to our community friends!
You can see our certificate for this investment here:  https://www.goclimate.com/blog/wp-content/uploads/2017/08/GoClimate-Neutral-certificate-PA-4cc6e53d5a35e06-.pdf