Long-time GoClimate client Netlight, an IT and Management consulting company providing services for leaders in the digital industry, is characterized by an open, encouraging, and prestige-free culture. Netlight has repeatedly been awarded for growth as well as for successfully working with gender equality.
Netlight's former CEO, Erik Ringertz, explains how their strong sustainability focus started:
"It is difficult to date its origin as the idea of paying back (or paying forward) is deeply rooted in Netlight's culture and always included society as a stakeholder. We always try to find initiatives that are close to our core business and therefore tangible. Our first bigger move was to balance our CO2 emissions as part of our traveling policy. That was back in 2015, when we decided to balance out not only current and future emissions, but also all past travel emissions."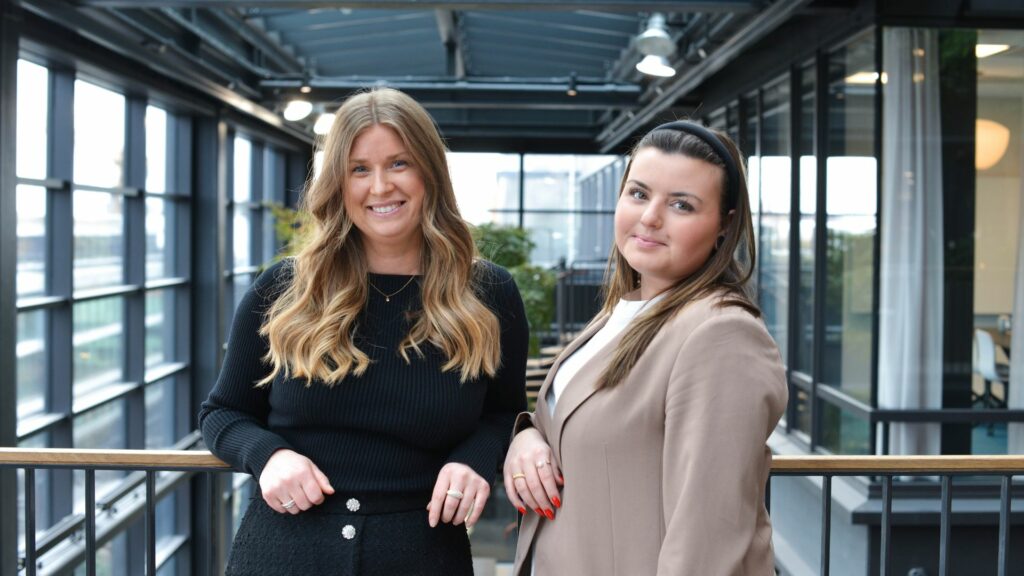 Impactful policy: "Veggie First"
Victoria Cederberg, HR Generalist, and Emma Ahlberg, Office manager, tell us more about Netlight's sustainability work, more specifically one of their most impactful policies implemented a few years back – "Veggie First".
"All our internal policies are born from the endeavor to limit our climate footprint and increase our power to take climate action. Our Veggie First policy means that all events and meetings at Netlight have adopted vegetarian or vegan food as the norm, totally removing meat as an option.
Veggie First is an easy way to inspire our employees and clients to eat vegetarian meals to lower the environmental impact. By sharing vegetarian meals together, we can both measure and feel the impact that it has."
"The initiative started back in 2016 after demands from the employees to have more vegetarian food options at the office – and in 2017 Netlight introduced the Veggie First as the norm. The policy gradually moved the company to 100% vegetarian food over the course of five years, where 2022 marked the first year of no meat options available at all. The policy has allowed Netlight to reduce its food emissions by 54%, and was well received by employees. The majority thought it was the right way for Netlight, as a growing and inspirational company, to go. Many saw it as a good opportunity to try out new food, a source of inspiration and not least a great way to reduce the company's emissions. Of course, there were employees who were skeptical at first – some concerns were raised about if vegetarian food really would keep the same high standard as meat based options, and if it would be filling and nutritious enough. So Netlight put a lot of effort into making sure vegetarian food was the way ahead, and the few people who were hesitant at first, seem to have warmed to the policy without any problems.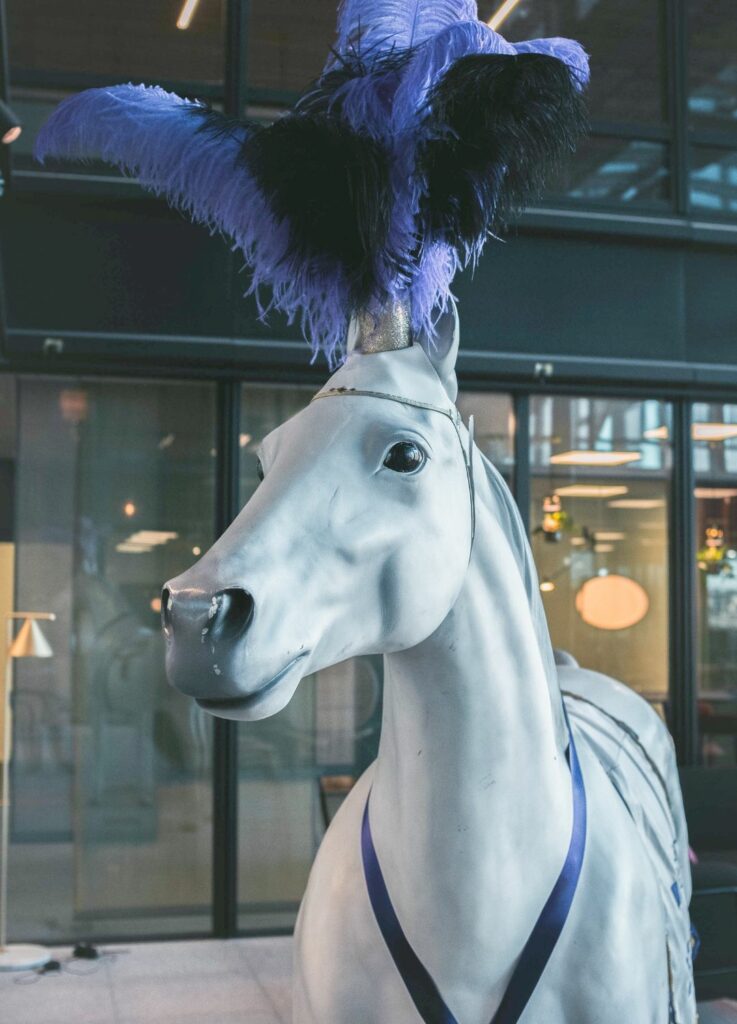 "A win-win situation for climate, the supplier and our employees"
Victoria and Emma continue on some of the challenges with implementing the policy:
"Back in 2016 the access to high quality vegetarian food options wasn't great, and it could get very expensive. The Netlight event team put a lot of effort into finding great suppliers offering delicious and nutritious meals that would make the most adamant meat-eater happy. We see it as a crucial part in developing our Veggie First policy to put high demands on all our food suppliers to serve great vegetarian options. This is where we see ourselves being role models in the industry, where there is a win-win situation for both the climate, the supplier and our employees."
On their continuous work with climate and sustainability, Victoria and Emma continue:
"At Netlight, we work actively to reduce our CO2 footprint through our initiative Climate First – the foundation of our environmental activities helping to create transparency and bring concrete results through a number of sub-policies –  and leave nothing to chance. For example, the deliberately central locations of all Netlight offices makes it possible for employees to get to work via bicycle, walk or public transport, to keep overall emissions down."
Check out Netlights Environmental Policy here.
We're here to help you get started!
We would love to hear about other successful stories of how climate policies have been implemented in your company – please share in comments or via dm! And if you haven't got round to setting your own policy and targets yet, we are here to help <3

Just send us an email to [email protected] – and we'll get started!