Ulubelu Unit 3-4 geothermal power plant, located on Indonesian island Sumatra, generates clean electricity going straight into the grid.
This project – apart from producing clean electricity and thus reducing greenhouse gas emissions – also contributes to Indonesia's sustainable development. Indonesia needs to become less independent on fossil fuels, both when it comes to energy consumption and to export. It gives local employment opportunities and boosts the economy.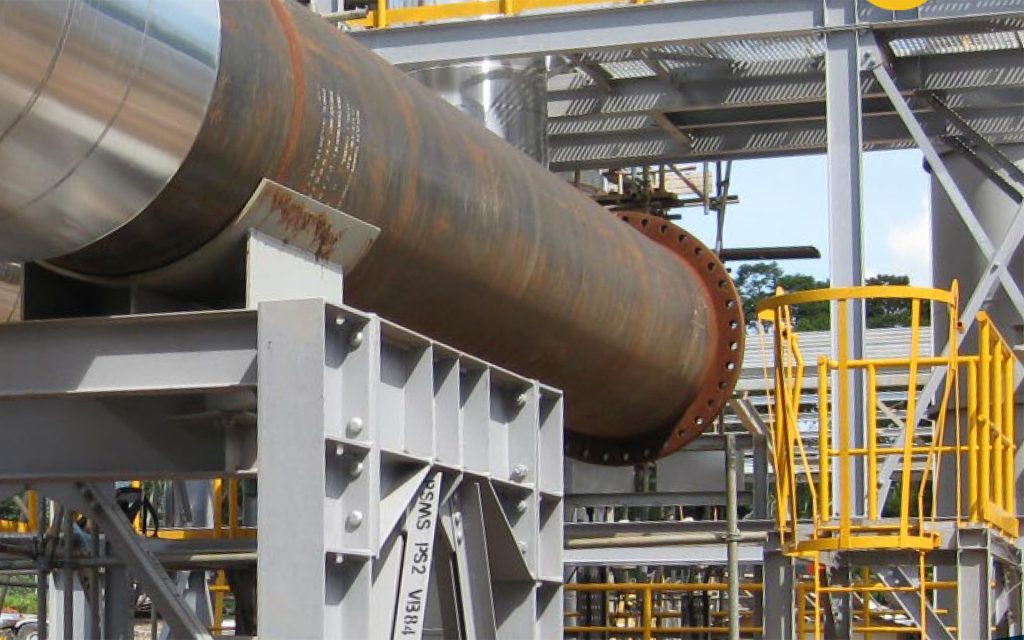 The great potential of geothermal energy
Geothermal energy is a type of renewable energy sourced from the Earth's core, by using the heat stored in rocks and fluids. The difference between the temperature in the core and on the surface of the Earth drives a continuous conduction of thermal energy towards the surface, creating a source of renewable energy that is harmless to the planet
Geothermal energy is a very good way to complement other renewable energies, like wind and solar, because it offers a constant supply that is not dependent on the weather. It is therefore considered a baseload, or readily dispatchable power.Energy can be sourced at all hours and under almost any weather conditions, it is reliable, efficient, and cost efficient on a long term basis.
This kind of energy source holds a lot of potential but remains relatively undeveloped. This is due to both the high initial cost of geothermal exploration and also official Indonesian legislation, which until 2014 classed geothermal exploration as a mining activity prohibited from forest and conservation areas. In fact, about three quarters of the total final energy consumption in Indonesia in 2018 came from non-renewable sources. In addition, coal is Indonesia's biggest export product, and there is a clear need for Indonesia to reduce the risks of relying on fossil fuel exports. Carbon sales is an important source of revenue, making projects such as Ulubelu Unit 3-4 fiscally viable, one of the reasons why we at GoClimate are so excited to be supporting this project!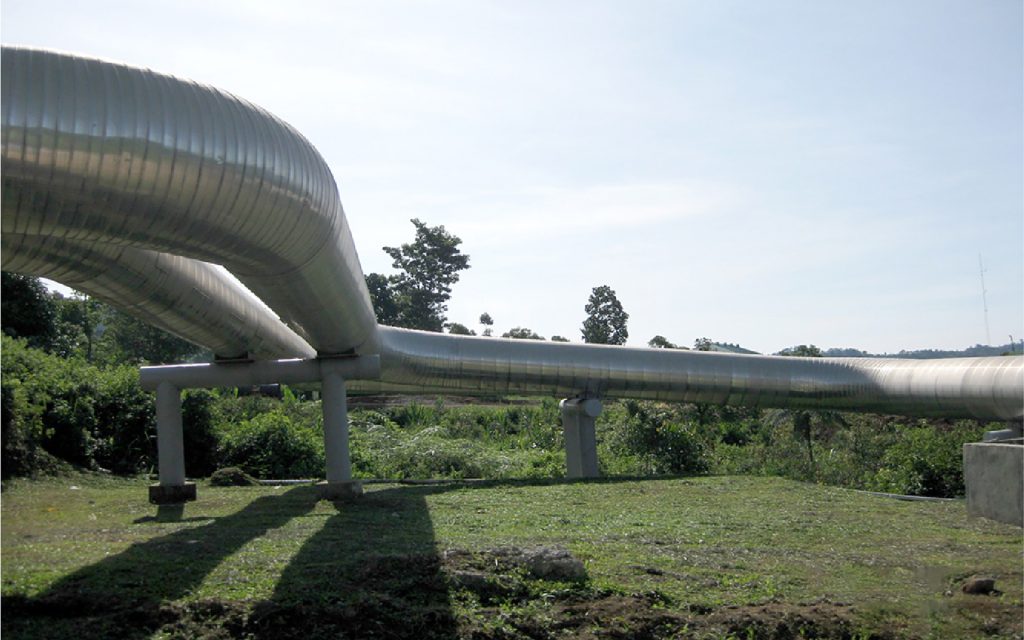 The power plant
The Ulubelu Unit 3-4 geothermal power plant is located at the southern tip of Sumatra, in the Lampung province. Indonesia is home to roughly 40% of global geothermal resources. In South Sumatra, the potential of geothermal energy reaches up to 2,095 megawatts, equivalent to 10% of the country's total geothermal energy.
The power plant has been developed by the company PGE. The capacity of Ulubelu Unit 3-4 is 2 x 55 MW. On average over 860 GWh of clean, renewable electricity is generated annually for Indonesia's Sumatra Interconnected Grid.
So how is the heat from the centre of the earth turned into electricity? The way it works is that steam collected from the geothermal field is sent to the power plant. It gets separated from condensate and fed into steam turbine generator systems with a net capacity of 2 x 55 MW. Next, the condensate is collected and returned to the geothermal field to maintain groundwater supply. Electricity produced in this process is sold to state-owned electricity company, Perusahaan Listrik Negara (PLN), for distribution to the grid.
The benefits of this climate project
As well as producing clean electricity and reducing greenhouse gas emissions, the Ulubelu Unit 3-4 geothermal power plant contributes to Indonesia's sustainable development. The geothermal power plant diversifies Indonesia's sources of electricity generation, helping to facilitate its low-carbon energy transition. By improving the operation of the existing geothermal field, the project increases community development, while local investment creates local employment opportunities and boosts the economy.
Some of the added values for the local community include the building of roads, in areas where the infrastructure was previously poor, and other community development projects, such as water supply, mosque improvements, and school upgrading.