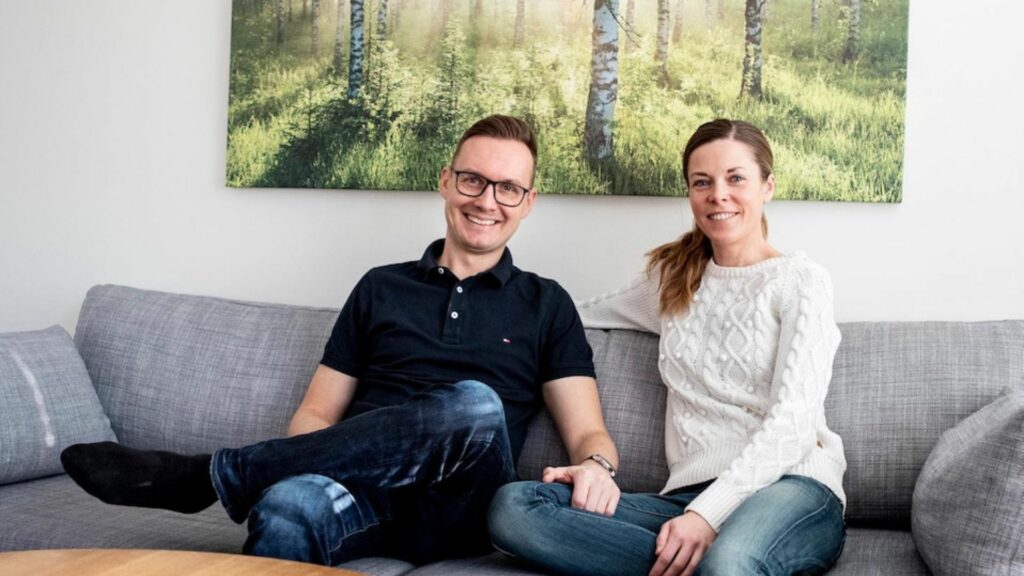 Elisabeth Byström and Johan Ernfors run the Instagram account Minimalisterna where they share their everyday life and strive towards a simpler and more harmonious life with minimalism.
"The biggest change we've made is not buying things immediately when the desire or interest arises"
Elisabeth and Johan live in a residential area outside of Stockholm with their two children and from the outside, they appear like any other family.
However, they actively strive to live with fewer unnecessary items, meaning they only own items they truly need and use. They also seek to eliminate the less important things when it comes to expenses, commitments, and interests in life.
"The biggest change we've made is not buying things immediately when the desire or interest arises. And to have patience and first research the second-hand market properly. Still, when there is a need we do want to purchase quality and tech gadgets that meet our needs."
"We still have the computer we bought together in 2012"
"We replace tech gadgets when we feel that the ones we have today no longer meet our needs. Clear examples are mobile phones where substantial development has occurred over the past ten years, which means we've switched phones a couple of times, for instance, to get a better camera since we take a lot of photos. Whereas when it comes to computers, we still have one that we bought together in 2012, which still works and meets our needs to this day. The children each have a tablet that we bought second-hand as we didn't feel they needed brand new ones to meet their needs."
Elisabeth and Johan's tips for sustainable consumption
Elisabeth and Johan's tips for a more sustainable approach to tech are primarily to start looking in the second-hand market,
"If you don't own the gadget today, or if you have a working one right now, you most likely don't need to buy it so you have it tomorrow or upgrade immediately. Have some patience.
And don't forget the importance of selling tech gadgets you don't use as soon as possible, as technology can easily become outdated and thereby quickly depreciates in value."
Regarding consumption in general, the couple suggests asking yourself some control questions before making a purchase.
"For instance; How will my life improve with this item? What value does this item bring to me? How often will I really use it? And is this something I truly need, or is it more something I want but don't need?
Having a basic rule to never make impulsive purchases is key. If you find something interesting, always sleep on it or set a timeframe to wait a week or month and then see if the need still feels as strong. It's surprisingly common that a little distance and time results in what felt like an intense need cooling down."