Mayday May Day
The first of May is a day of importance every year, by celebrating labourers and the working class. But on the first of May 2019 this day made history with a massive step forward in the fight against Climate Change, as the UK Parliament declared Environment and Climate Emergency.

The votes were unanimous and this is hopefully just the first of many nations to take the same step in declaring a state of emergency. And while this is a thing to celebrate, we must not let our fists down and think this will change anything. We must put pressure on the politicians to make necessary changes. Words have no meaning without action.
But let's back up a little.
What does it even mean to "declare a state of emergency" for a nation?

A government can declare a state of emergency during a disaster or warfare and gives the government power to take actions that they normally wouldn't be authorized to.
When a nation declares emergency it also sends a clear signal to the citizens that there indeed is an emergency, and that changes most likely will be made to deal with said emergency.

Nowadays, a lot of legislations and changes takes a very long time to pass.
A state of emergency gives the government freedom to make important decisions faster.

Because no matter how bleak it sounds, we are indeed in the midst of an enormous crisis. The biggest crisis and challenge since the history of mankind. And we need to act fast. The people with the power to make big changes need to be able to act now. Because we are running out of time.
What now?

As mentioned before, without action this declaration means very little. Hopefully it will lead to more nations taking after the U.K. and vote to declare Climate and Ecological Emergency as well.

Extinction Rebellion and other environmental movements and activists need to keep fighting. Keep spreading the pressure on people in power, and gaining more support from the people.
Because even though it's the people in power who can make the large changes, they won't do it unless there's enough pressure from the people.

And we, the people must act now.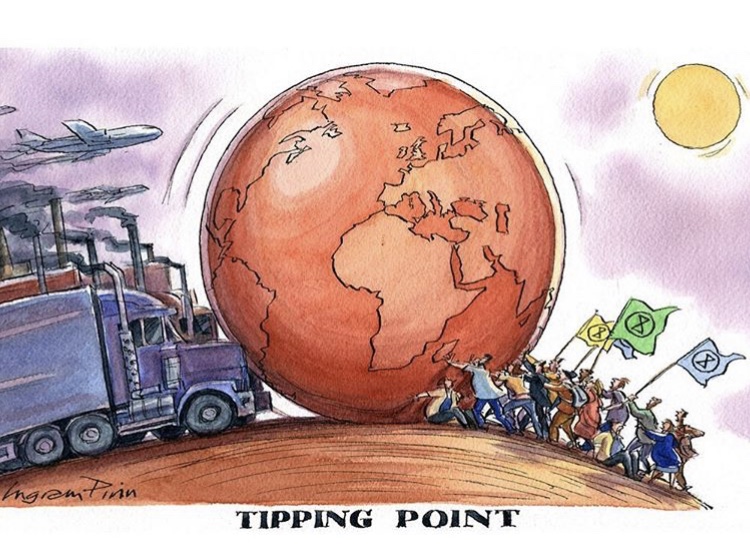 This post is written by our blogger Evelina Utterdahl. You can read more about her here