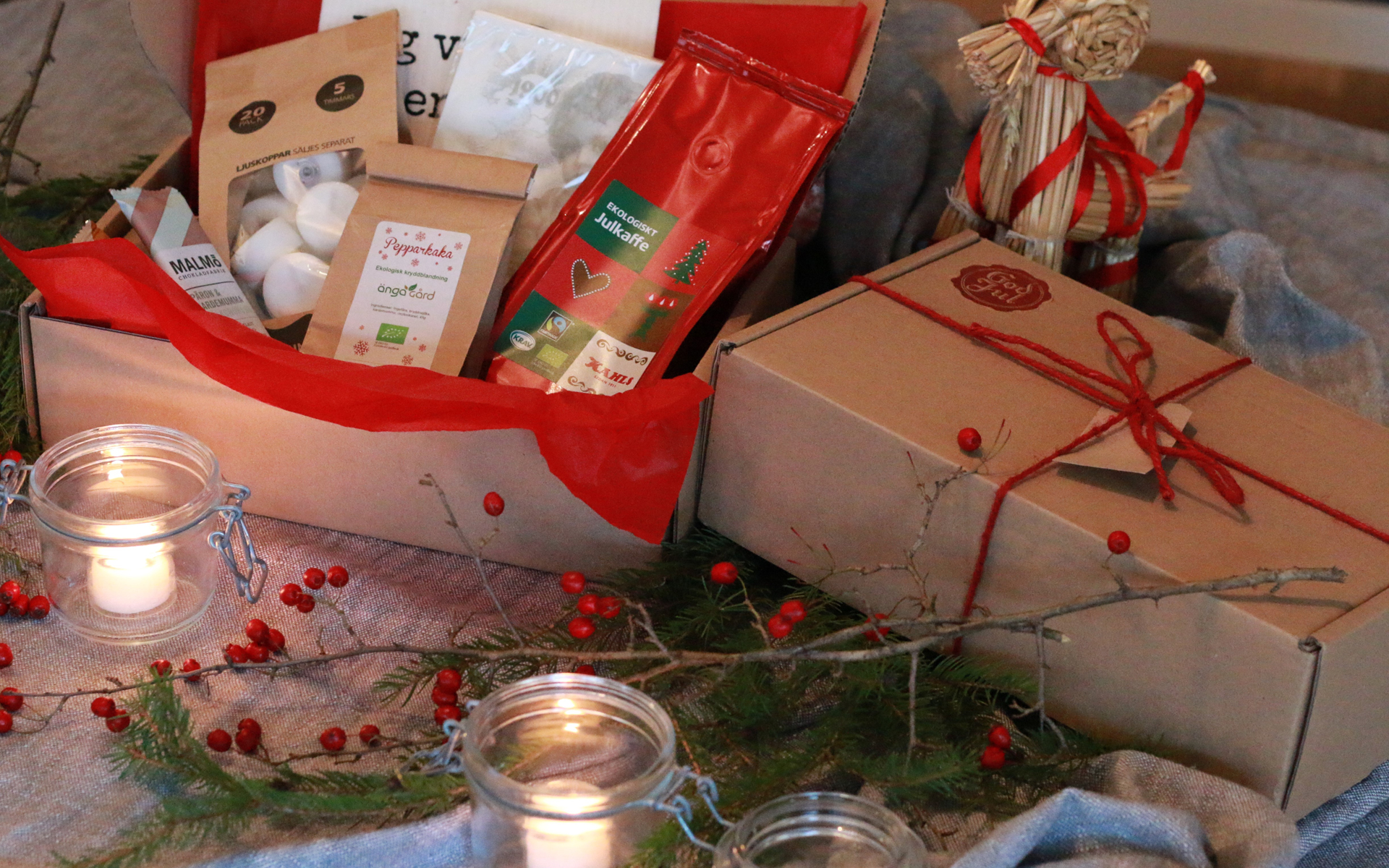 Can you celebrate Christmas and stop climate change at the same time? Absolutely! Here we list our best tips on climate-friendly Christmas presents. Reducing the number of Christmas gifts, giving a climate-friendly experience or together agreeing on that all gifts are bought second hand this year is a great way to reduce the climate footprint of this celebration.
1. A Go Climate Neutral gift card
Give your loved ones a couple of climate-neutral months. Try out our climate offset gift cards.
2. The card playing game Climate Call
Does a trip by air across the Atlantic have a greater climate impact than eating a steak a day for a year? Players of Climate Call get to learn how the climate is affected by our everyday life. The game is guaranteed to lead to lively discussion!
3. A novel by Maja Lunde
A book can make it easier to understand the consequences of climate change and why it's important that we act now instead of some other day.
4. A subscription to a vegetarian food magazine
A lot of inspiration and recipes for the person who wants to eat less meat.
5. Vegetarian cooking class
Check your nearest vegan restaurant if they offer courses, many of them do.
6. A vegetarian food box
Give away a subscription to a vegetarian or plant-based food box

7. Buy something old or choose something from home that you haven't used for a while
Make an agreement that this year's Christmas gift exchange consists of second hand presents. The climate footprint of such a gift is almost zero.