We at GoClimate listen a lot to podcasts! It's a brilliant way to learn new things, when sometimes it can be demanding or impractical to read books and some of us actually get restless by watching movies. In addition, it is nice to be accompanied by someone who talks to you when you are out walking, cooking or just being alone at home. So now we thought we'd share our top tips on podcasts about the climate!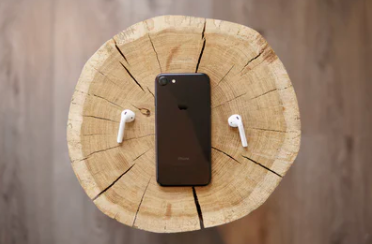 Note that the Swedish version of this post has more recommendations to podcasts in Swedish, and links to the podcast episodes that feature our founders Kalle and Cissi!
There is a Swedish podcast called Klimatpodden which also features episodes in English. However, it's not possible to filter for them, so you have to do some digging. But it might be worth the effort – the episode with Kevin Anderson was what convinced Cissi to stop flying! The podcast is arranged in interview format, where you get to listen to inspiring people ranging from researchers and politicians to entrepreneurs and activists who are engaged in fighting climate change. It really shows that anyone and everyone can and should do what they can to help the climate!
A tip from Kalle is the podcast My Climate Journey by Jason Jacobs, a software developer who sold his successful company (Runkeeper) and was looking for deeper meaning to life when he stumbled upon climate change. In his quest to understand the issue he talked to many experts, and those interactions developed into a podcast where we can jointly learn about the subject and get inspiration for what we can do to contribute to the solution.
Tove recommends The Wardrobe Crisis – a podcast for those interested in fashion and who want to know more about how fashion and culture are related to sustainability, ethics, activism and the environment. It's so inspiring to see people who are willing to drive change within their industry! And there are many episodes for those who are not trend geeks too 🙂
If you instead are very interested in the energy issue (or have a specific query), it might be worth listening to The Interchange about the global energy transition! It was recommended to us by a friend who works with renewable energy – gracias! 🙂
Another one of the more niche podcasts out there is Resources Radio on the topic environmental economics, with episodes on global emissions trading and how the oil market is affected by COVID-19. Great source if you want to understand the interconnection between the climate and the global market, which can be super hard to grasp on your own.
A broader approach to topics in the environmental field is offered by the BBC podcast Costing the Earth. It deals with current issues discussed by leading experts who are working for a cleaner and greener planet. If you want to know more about how COVID-19 affects the climate, plastics, or what would happen if the whole UK went vegan, this is the podcast for you!
Alexandra and Emma are both very fond of the Swedish radio show SRs Sommar & Vinter i P1, where selected Swedes get one hour to talk about whatever they want. One of our idols in the climate field, the world renowned scientist Johan Rockström, made an episode that is just perfect about this – and it is available in English!
We also have a recommendation from a member of our community, who shared Not Cool – A Climate Podcast with us! Thanks a lot! It's an American podcast which digs deep into serious aspects of climate change, such as tipping points, national security and information gaps. We will definitely give this one a try!
Isn't it impossible to get bored when there is so much to listen to! What are your best climate podcast recommendations? Leave a comment to your community!