We have recently almost doubled the number of team members at GoClimate, with three new co-creators that allow us to proceed even faster and more efficiently towards our goal of creating a better tomorrow and a healthier planet.
Alexandra Palmquist is GoClimate's climate advisor who came to us from the United Nations Development Programme in Bolivia, where she worked on climate and environmental projects. Previous positions include the European Commission in Belgium and the NGO We Effect, where Alexandra was stationed in Mozambique. Alexandra will work with measuring and reducing both individual and corporate climate impacts, and review of the climate projects we finance. Outside of work Alexandra recharges her energy by going running or dancing tango!
Tove Westling is the founder of the London-based PR agency VARG, which has worked with the establishment of brands such as Dagmar, DAY Birger et Mikkelsen, Filippa K, CDLP and Samsøe Samsøe on the British market. Tove has also been responsible for the agency's focus on sustainability, and managed Vestiaire Collective's PR in Scandinavia. With us, she works primarily with increasing climate commitment both locally in Scandinavia and globally. Beyond the climate issue, Tove's heart is pounding for animal rights, above all with a commitment to stray dogs around the world.
Emma Bäckström is a trained civil engineer in media technology at KTH Royal Institute of Technology and has most recently worked as a developer at Mentimeter. At GoClimate, in addition to development, she also works with user experience and product development of our web service. In addition to saving the world, Emma wants to pet dogs and go running in the woods!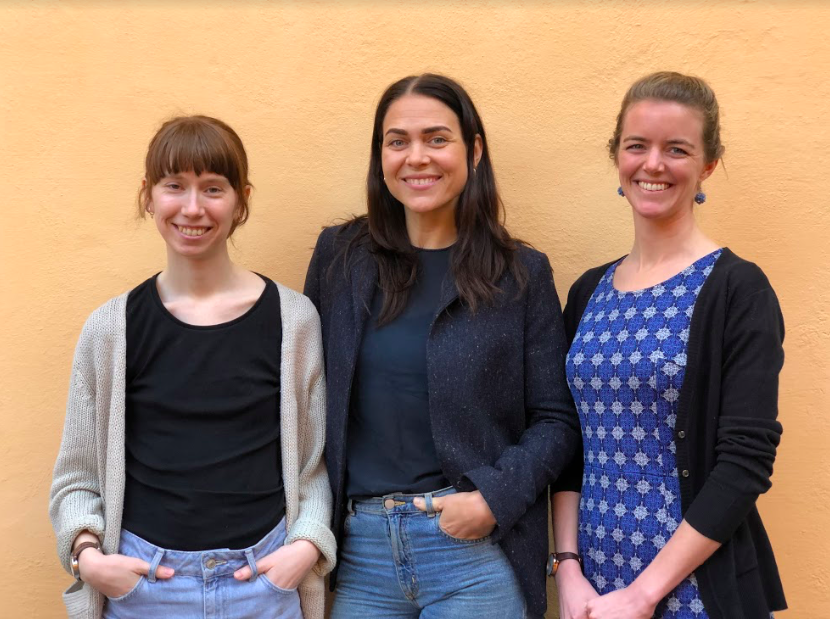 Besides the fact that we find it so exciting to have a living, growing team, we are extremely happy about what climate benefits this entails – as we can see that the number of co-creators is directly related to how much difference we make for the benefit of the climate. In 2017 we contributed to 660 avoided tonnes of CO2e per co-creator, in 2018 18, 000 avoided tonnes and in 2019 36,670 avoided tonnes per co-creator. We look forward to expanding the team further in 2020 and thus make even more positive difference!